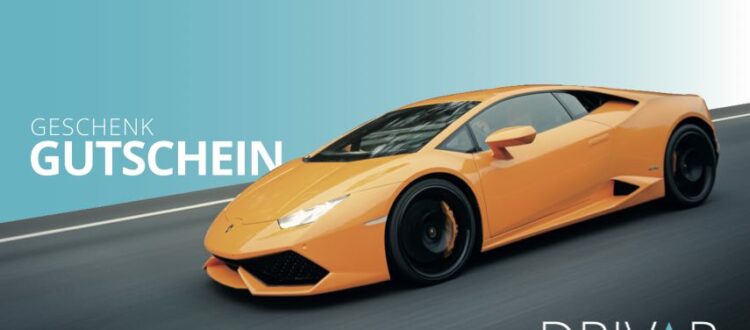 Our gift vouchers – An excellent Christmas gift idea
Christmas comes suddenly again, but this year's dreams come true! This year passed by extremely fast for many people because of corona madness, economic crises, uprisings.
The first Advent is coming just in a few weeks. It is time to start thinking about the presents. We suggest: Buy a gift voucher for Christmas!
Why? Gift vouchers can be redeemed flexibly, which is an advantage in the current Corona situation. Besides, you will have no restrictions on the choice of gift ideas, and you do support the respective companies in the current state.
Experience or material?
Material gifts are popular among children and teenagers. But with age, other priorities emerge, the experiences and memories become more valuable than material gifts. The shine of material gifts often fades after a short time. Years later, great experiences will recall fondly in your memory!
Hence our opinion: Buying a gift voucher for Christmas is often the better choice.
Great gift voucher ideas for Christmas
Unique experiences and memories are our daily business. With our numerous selections of Sports Cars for Rent, we fulfill the dreams of driving sports cars every day. One thing settled: as soon as you are pushed into the seat by well over 500 HP, we guarantee a smile on your face! Why do not give your loved ones this incomparable memory for Christmas?
Driving a sports car as a Christmas present
Anyone with a fire of gasoline in their blood will appreciate this Christmas gift. With the DRIVAR® Gift Vouchers you will find the right Christmas present for everyone.
Whether it is a day trip in a Porsche 911, a weekend trip in a Lamborghini, or a speed hunt in a Nissan GT-R on the autobahn: We make it real!
The gift vouchers are redeemable for a sports car rental without problems, even in times of contact restrictions. Moreover, in the vast majority of sports cars, there are no more seats than for two people to fit in. Thus, the recipient can enjoy his Christmas present with a clear conscience, and be sure that no contact restrictions appear in the way!
You do not have to dig too deep into your pocket for such a gift voucher as a Christmas present. For example, a gift voucher for a Porsche 911-day rental is available from 299 €. Compared to the latest PlayStation or a new smartphone, you can get away here even cheaper.
Manage the gift voucher to the racing car
If you are worried that a "normal" ride is too monotonous, we have another option in stock, thanks to our partner Motion Drive®. In this case, we are talking about real Racetrack Training.
The recipient can look forward to a whole day full of adrenaline and roaring racing cars. With a vehicle of your choice, after detailed instructions, you can go full-throttle on the racetrack!
Optionally, all the racing cars are available for a drive. It means that you are giving away several action-packed Christmas experiences that you will remember for a life-long time.
More gift vouchers for Christmas
Admitted, not everyone is a sports car freak. In addition to our in-house gift vouchers for Christmas, there are countless other ways to acquire a great experience.
A popular classic approach is probably the Tandem Jump. Jumping towards the ground from a height of several hundred meters hardly leaves anyone indifferent. An ideal Christmas present for real adrenaline-addicted!
If the parachute jump is too wild for you, you can enjoy the view above the clouds relaxed during a Sightseeing Flight. Such a gift voucher is available for less than € 200 and can be redeemed almost anywhere in Austria.
In addition to various Exciting Adventure Gifts, you can also take it gift vouchers for a weekend for two or for shopping in your favorite mall. In the end, the most important thing is that the gift comes from the heart and, if possible, meets the taste of our loved ones.